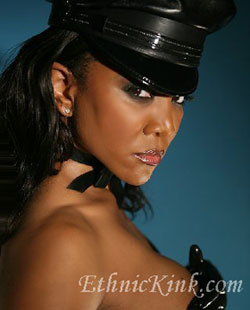 Goddess Sonya
is a Professional Dominatrix for almost 10 years in New York City and the owner of Ethnic Kink, a ring of adult websites that includes her personal FemDom website and Fetish websites that focus on erotic bondage, tickling and teasing women without degrading them.
"I'm pleased to be reviewing sex toys for The Adult Toy Shoppe. I want to educate people about toys so they can make informed decisions about the products they're going to bring into their bedrooms.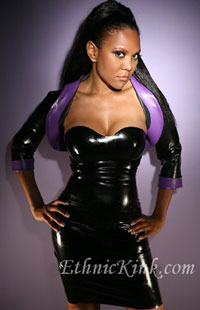 As a Professional Dominatrix who buys and uses toys all the time, I encounter so many products regularly. Most are great, but others I wished there was an honest review of so I could have made a better decision.
I love to use toys; they are a natural part of lovemaking and play. I turn my models on to the toys that I use to pleasure them during shoots and encourage them to explore the sensations I've introduced them to on their own by showing them how to use them and telling them where to shop.
My goal is to take some of the scary out of these toys and let people see how they can and are supposed to be used so they can shop with confidence instead of hoping and wondering. I'll give the pros and the cons so readers won't feel like failures if a toy doesn't rock their world like other reviewers claim they do."
You can also find her at
http://www.myspace.com/goddesssonya
Get regular updates at
http://twitter.com/GoddessSonya